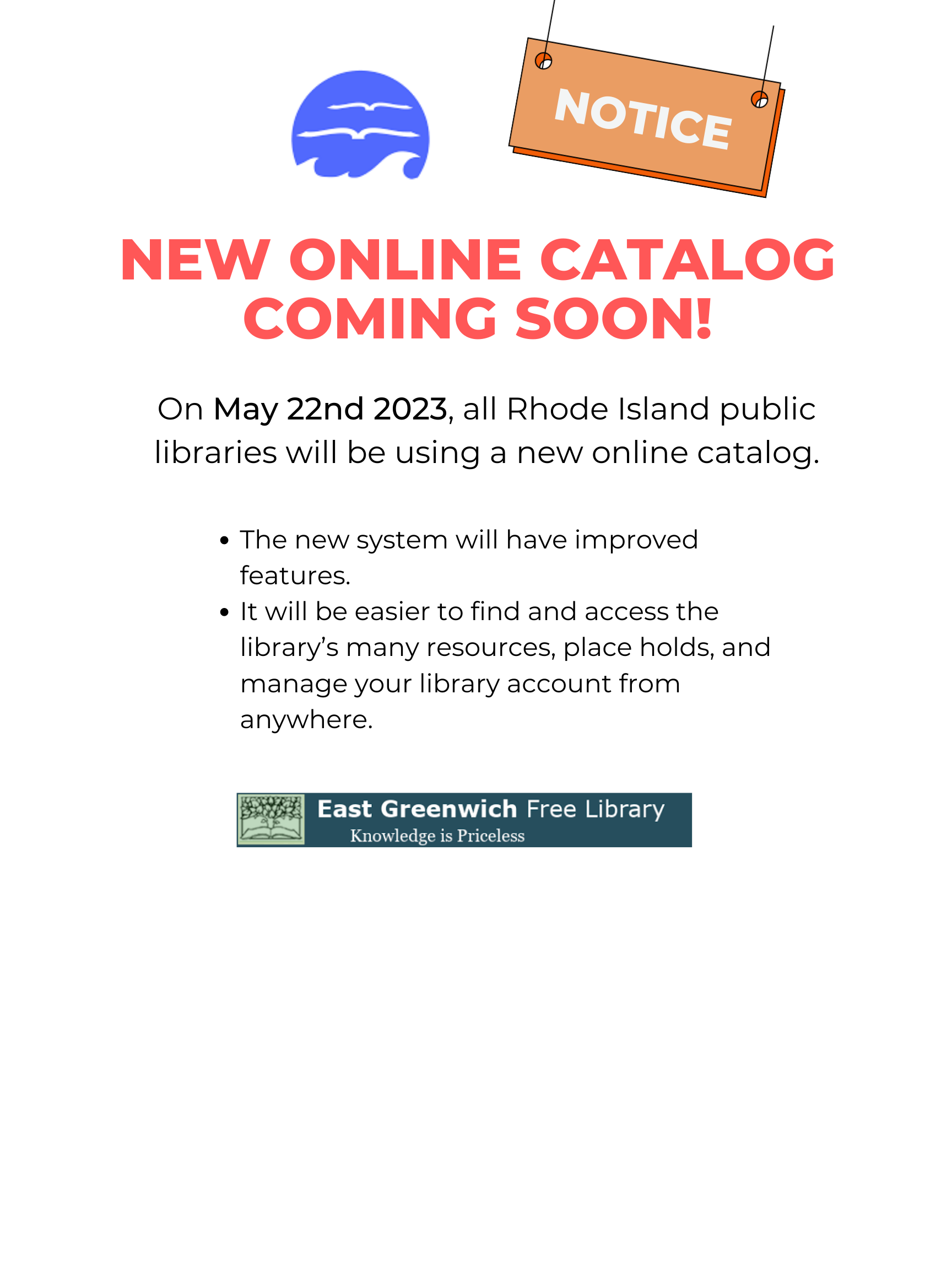 Beginning on May 18th, all Rhode Island public libraries will be changing over to a new online catalog system.
As members of Ocean State Libraries, we're making this change for a couple of reasons:
The contract with our old system provider is expiring.  

The new system will have improved features and it will be easier to find and access the library's many resources. 

It will be easier to place holds and manage your library account from anywhere.
What does this mean for our users?
A new online catalog that will look a little different, but still allow you to place items on hold, check on your record, and search our collection with ease.

Wednesday, May 17 is the last day to place holds, renew materials, update your record, and extend due dates in the old online catalog.

The online catalog will not be available for these four days (May 18-21st). The new catalog will be up and running on May 22nd.

You will need to reset your PIN. But the good news is that you can use your old PIN or make up a new one if you don't remember the old one.

In the beginning, transactions may take just a little longer, as our staff becomes familiar with the new software.
Before the system migration, you can:
Update your library record

with your current address, email address, and phone numbers.

Start using the

OSL mobile app

where you can manage multiple cards, check notifications, explore resources, and more.
We thank you for your continued support and patience as we make this transition. We love serving our patrons and hope you'll really enjoy our new look!