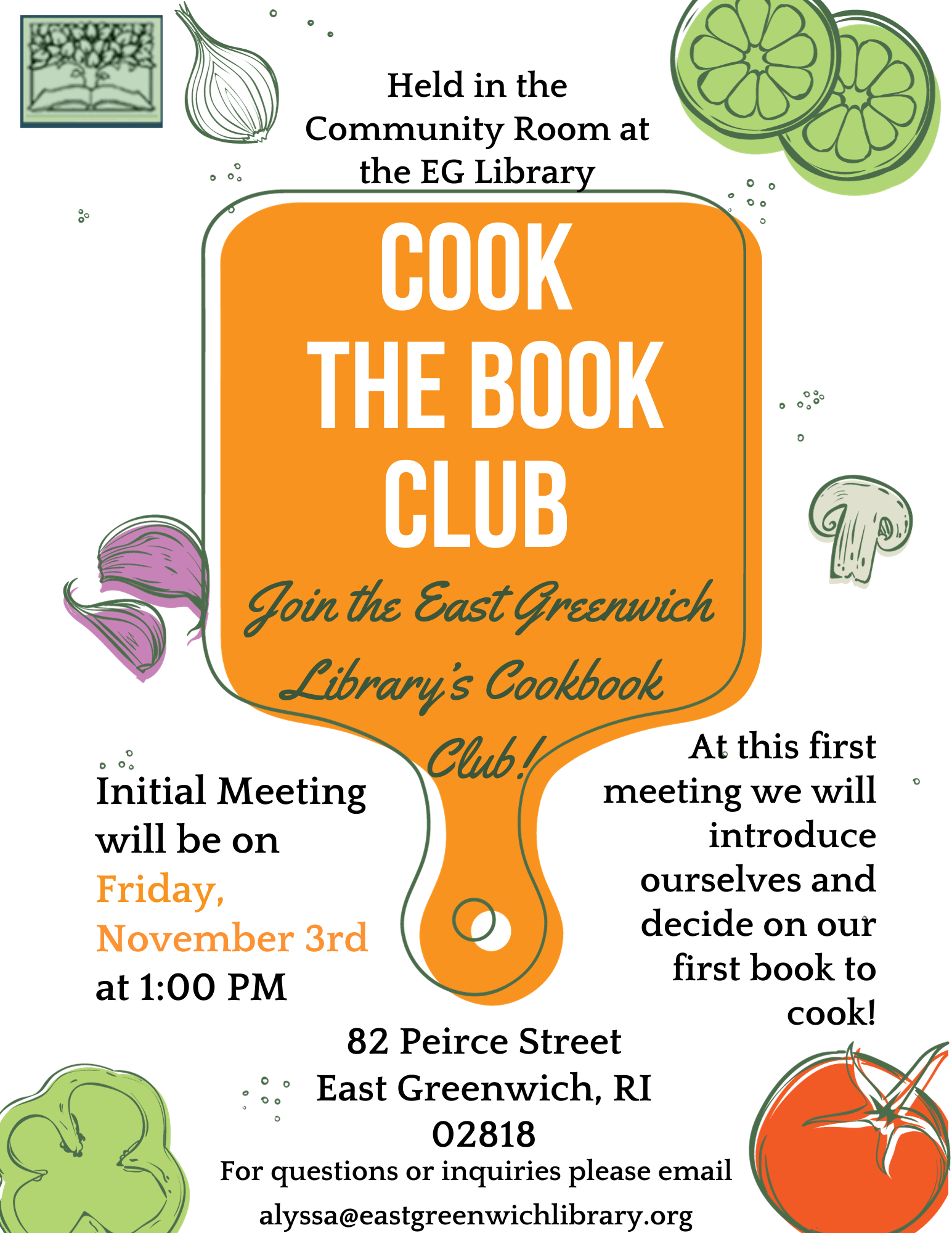 Cook the Book Club!
Friday, November 3rd @ 1 PM
Join the East Greenwich Library's cookbook club!
Our initial meeting will be held in the Community Room here at the East Greenwich Library. We will take this time to introduce ourselves and decide on how future meetings will run. 
Whether you love cooking or want to learn more skills and tips, we can't wait to see you there!
For questions or inquires email alyssa@eastgreenwichlibrary.org.