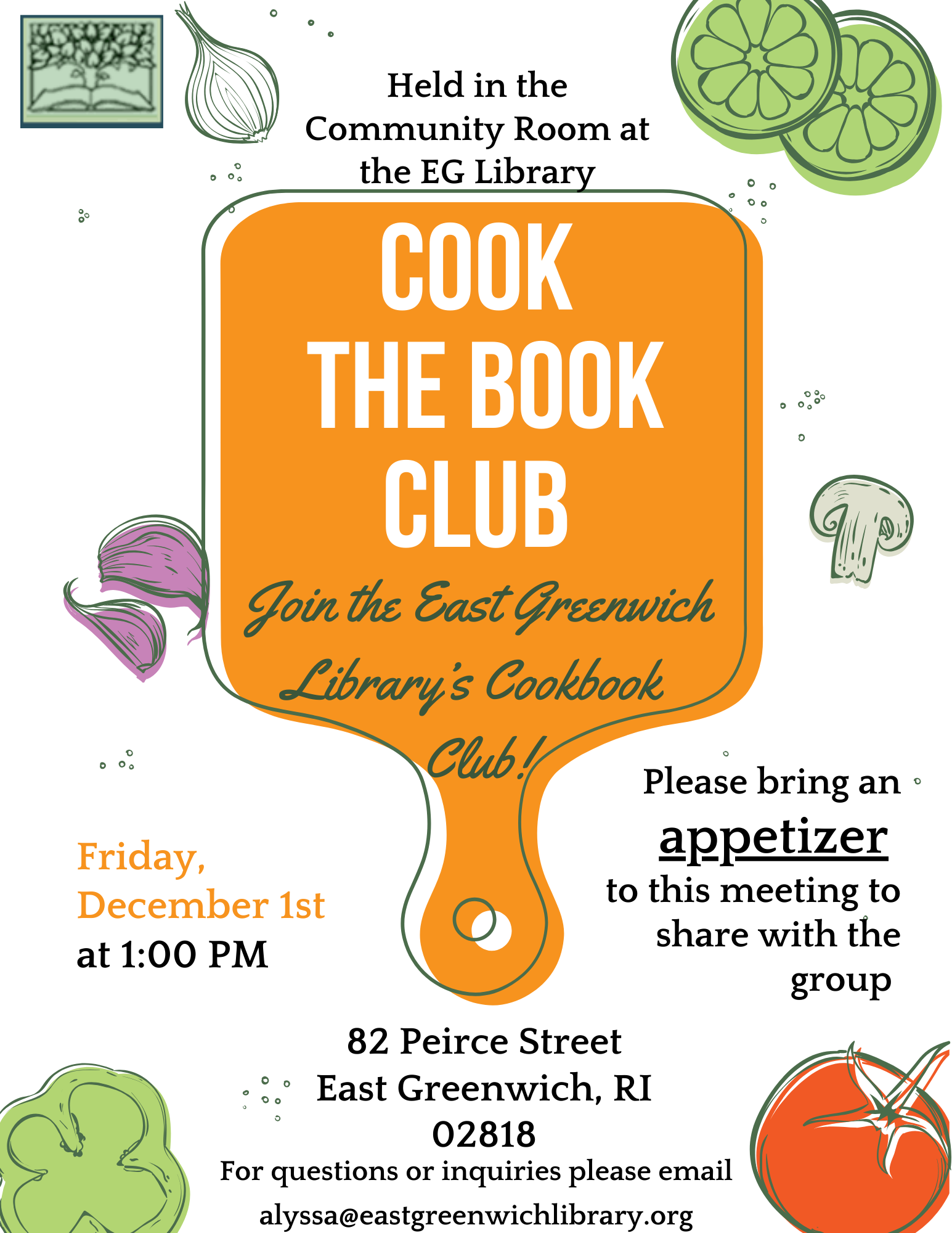 Cook the Book Club!
Friday, December 1st @ 1 PM
Join the East Greenwich Library's cookbook club!
The theme for this month is appetizers. Please prepare an appetizer to share with the group. You can email the recipe you used to Alyssa and she can print copies for the rest of the group to take home. 
Whether you love cooking or want to learn more skills and tips, we can't wait to see you there!
For questions or inquires email alyssa@eastgreenwichlibrary.org.