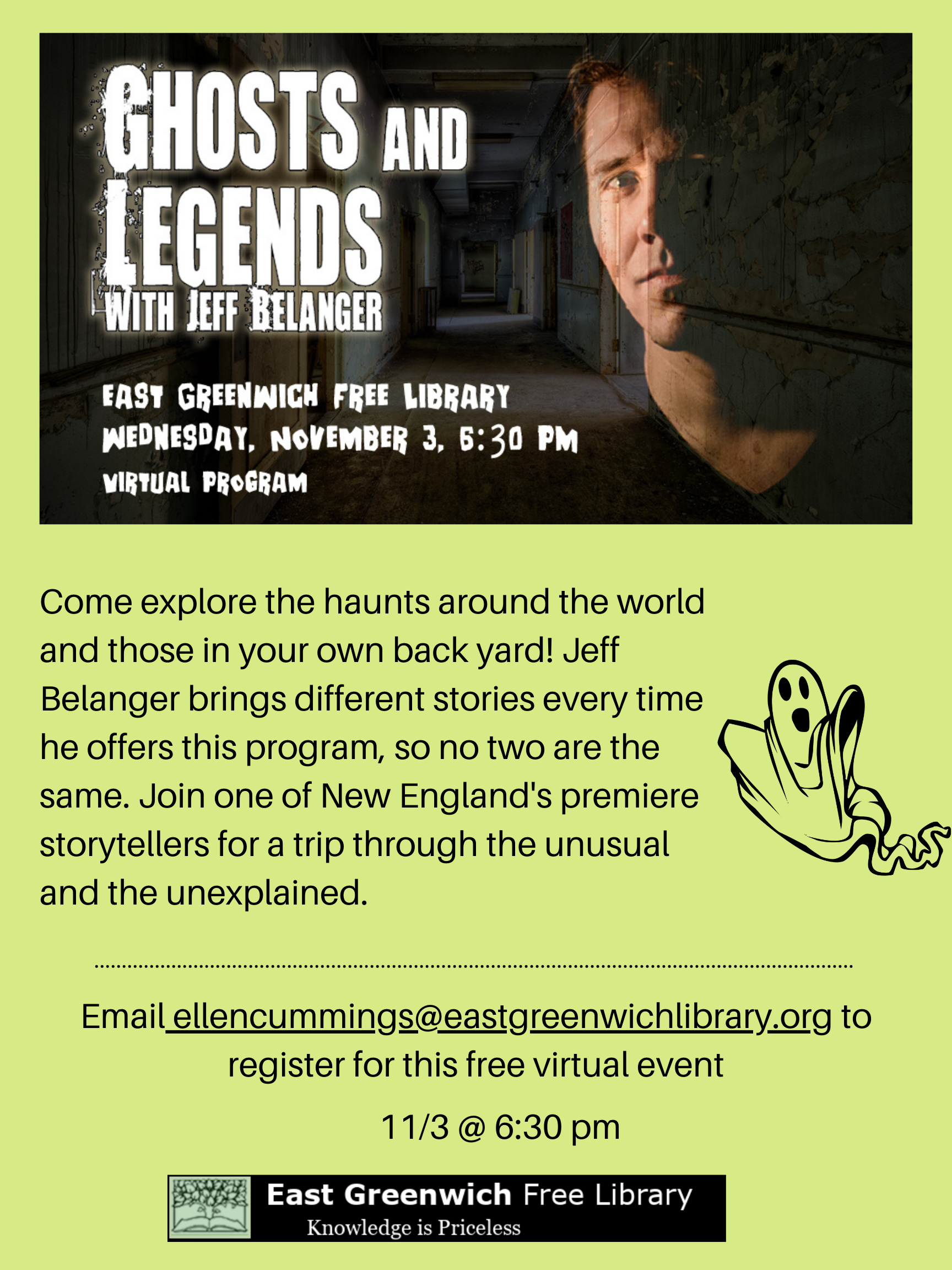 Join one of New England's premiere storytellers for a trip through the unusual and the unexplained! Come explore the haunts around the world and those in your own back yard! Jeff Belanger brings different stories every time he offers this program, so no two are the same.
About Jeff:
Jeff Belanger is a storyteller, adventurer, journalist, and one of the most visible explorers of the unexplained today. The author of over a dozen books published in six languages, he is also the Emmy-nominated host, writer, and producer of the PBS and Amazon Prime series New England Legends and the weekly New England Legends podcast. He's the writer and research for the Ghost Adventures series, and he's been a guest on hundreds of television and radio networks and programs, including History, Travel Channel, Biography Channel, PBS, CBS Sunday Morning, NPR, BBC, and Coast to Coast AM.
Email ellencummings@eastgreenwichlibrary.org to join us for this free & virtual event.