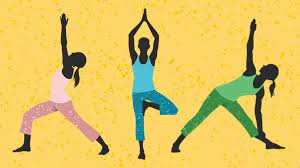 This program is perfect for those new to yoga or those who wish to fine tune their practice. You will experience the basic fundamentals of yoga postures, proper alignment, and breath awareness, as well as the benefits of each posture. This slow paced program guides students in gaining flexibility and building core strength. No prior experience is needed. Please wear comfortable clothes and bring a yoga mat (or towel, if you don't have a mat). Know that you will leave refreshed and renewed in this safe and enjoyable setting.
Classes at the following dates and times: Wednesday May 4 from 6-7 pm; Wednesday May 18 from 6-7 pm; Wednesday June 1 from 6-7 pm.
No registration necessary. This program is free and open to the public.
Questions? Contact Linda at lindamorseyoga@yahoo.com