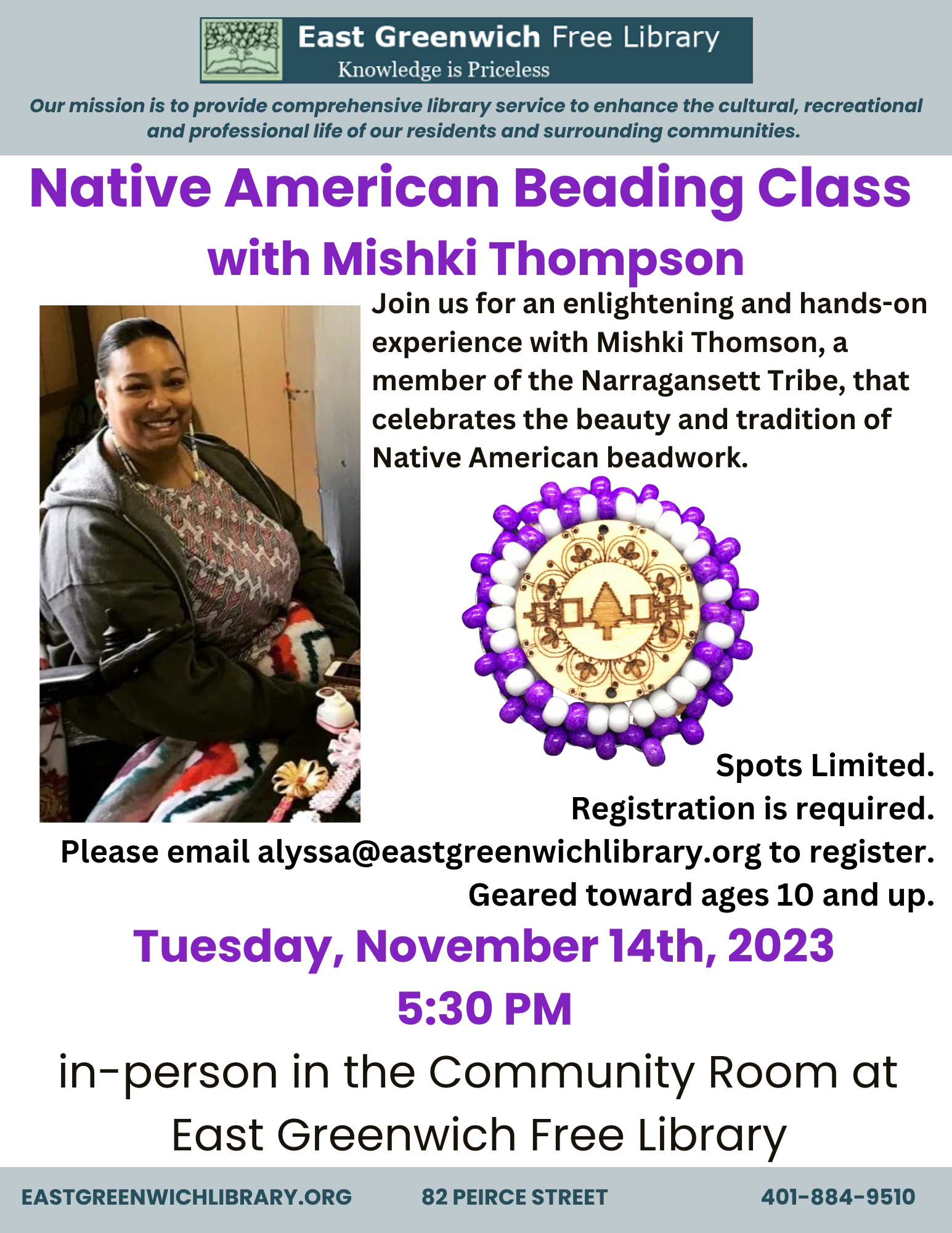 Tuesday, November 14th at 5:30 PM
Join us for an enlightening and hands-on experience with Mishki Thomson, a member of the Narragansett Tribe, that celebrates the beauty and tradition of Native American beadwork.
Mishki will share about the history of this beautiful beadwork and her journey learning it. This program is geared toward ages 10 and up and is an amazing way for anyone to learn more about a piece of Native American history. All participants will leave with a completed project and a smile on their face!
Registration is required. Please call, visit, or email alyssa@eastgreenwichlibrary.org to register.