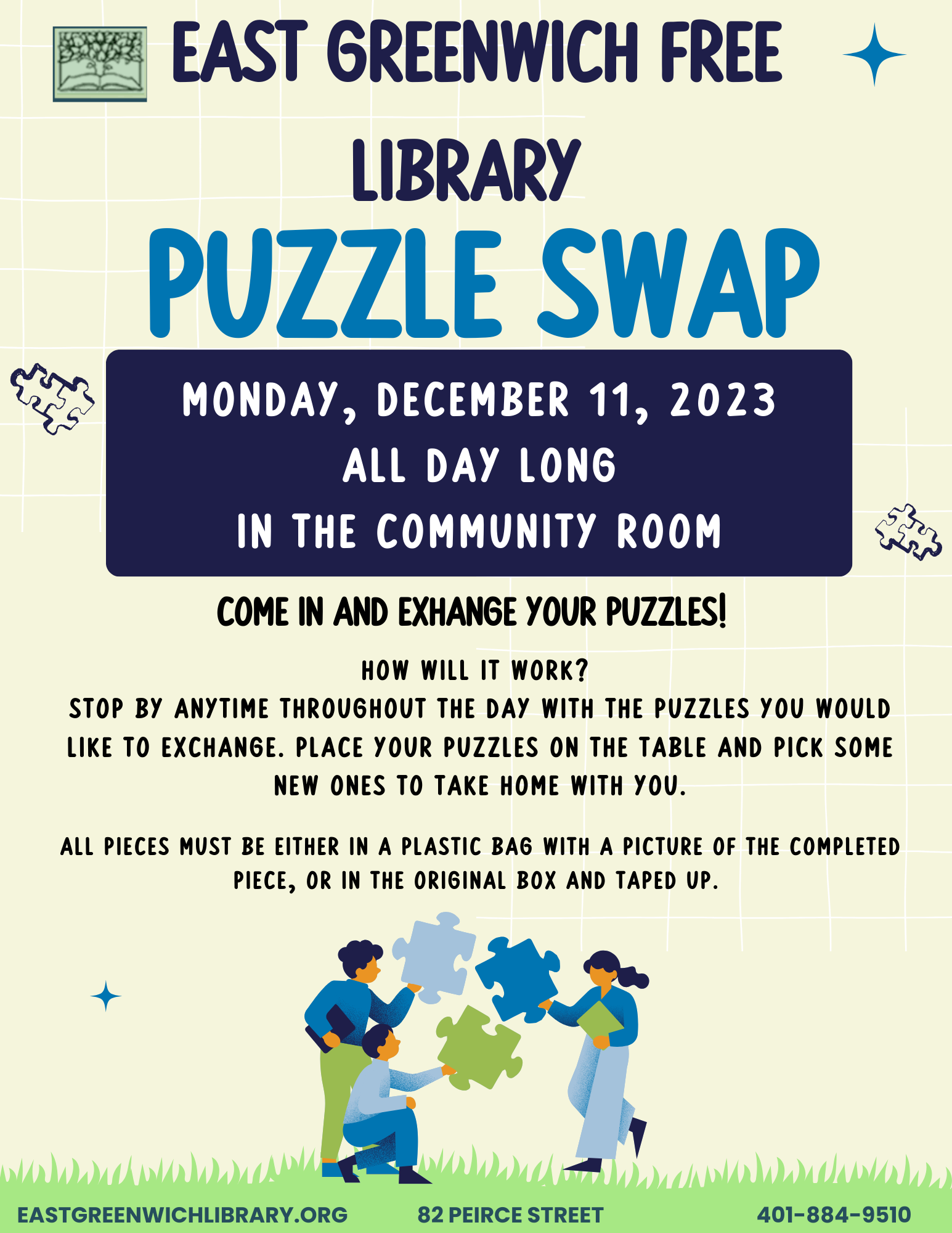 Monday, December 11th
All day long in the Community Room
Do you have puzzles at home that you've already completed? Want to exchange them for some new ones?
Stop in to the East Greenwich Free Library on Monday, December 11th and visit our Community Room to swap your old puzzles with some new ones!
How will it work?
Stop by anytime throughout the day with the puzzles you would like to exchange. Place your puzzles on the table and pick some new ones to take home with you. All pieces must be either in a plastic bag with a picture of the completed piece, or in the original box and taped up.